PHOTO  RESTORATION/ ENHANCEMENT:

             SAVE THOSE PRICELESS PHOTOS THAT ARE FADED, DIRTY,                           CREASED, TORN, HAVE UNWANTED OBJECTS OR BACKGROUNDS.

             CLEANING, RETOUCHING, SELECTIVE LIGHTING AND CONTRAST,  

             SELECTIVE  FOCUSING, COLOR CHANGING AND ENHANCEMENT

PHOTO REDESIGN:

             RESIZING, RESHAPING, MOVING AND REMOVING ELEMENTS;

             COMBINING ELEMENTS AND IMAGES; MONTAGES AND COLLAGES

PHOTO PAINTING:

             SELECTIVE AND OVERALL NATURAL MEDIA EFFECTS:

                          Watercolor

                          Oil impasto brush strokes

                          Airbrush effects

                          Pen and pencil effects

                          Textures: paper, canvas, linen, etc.

SIZING, FORMATTING, AND OPTIMIZING 

for printing and web publishing

TOOLS:

             COREL PAINTER ,  ADOBE PHOTOSHOP  ELEMENTS,

           ADOBE IMAGE READY,  CORELPAINT SHOP PRO,   COREL DRAW,            PHOTOPAINT,   PRO SHOWS GOLD,  OPEN OFFICE SUITE,  ETC.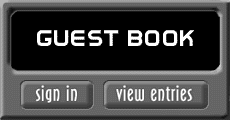 John Samsen Studio    Hilton Head SC  

GRAPHIC FILES SAVED  TO  AND TRANSPORTED ON CD or DVD  DISKS

googled4d710d8593c08cc.html